One of our favorite parts of the weather changes here in Australia is the fact that we get to bring out some amazing new colors and really experiment with colors and patterns in our collection. Today we want to highlight a particular favorite pattern and that is the spring floral. The floral pattern itself has been around for as many fashion seasons as we can remember. Florals are a classic option that allows you to bring an instant brightness to any look that you want to create. So, what goes into being able to pull of the floral with style and grace? First of all, start by choosing the right pattern for your shape and personality. There is no need to wear a floral for the sake of wearing a floral. Instead, find a pattern that speaks to you, and that will then become a cohesive part of your wardrobe. As a general rule choose patterns that can be paired with at least three other items in your closet. Then, choose a floral pattern that is in proportion to your shape. If you are petite, then a large floral pattern will overpower your frame and you will then be lost in the pattern which is never a good look. On the flipside, if you have a fuller frame, look for larger, bolder patterns that will bring balance to your shape and frame.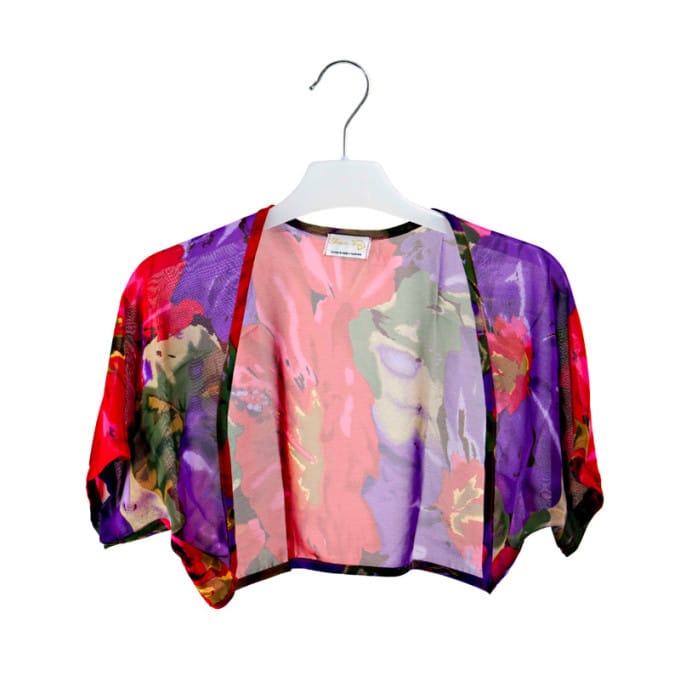 So, how do you know which Sleeveons pattern is right for you? First of all, consider the colors that will work best in your wardrobe. The Caroline gives you a soft option that is primarily a basic black option and is then brought to the next level with a lavender floral pattern that is the perfect option for a spring ensemble. The flowers are small enough that they can be universally flattering which means that the option is great for everyone. If you are looking for a bolder option, then the Betty is the perfect option for you. The color is bright and bold and is a great casual option.
No matter which option that you choose, you will have an look that is easy to rock and will totally expend the life of your wardrobe. Use your floral pattern as an option to add sleeves to your vibrant sheath dress for spring, or as an office ready alternative to a sleeveless shell.